Different Can be Blessings in Disguise
By: Chloe Pryor (12), March 11, 2021
Our volleyball season started in late summer and because of the restrictions, all we could do was condition. Later in the season, we got approval to start playing with balls Due to Covid-19 the Rock Academy Volleyball season looked a lot different this year than it did in the past years. Since CIF has placed rules and restrictions that we needed to follow, we lost the ability to play games against other schools, indoor practices and during the first half of our season we couldn't play with volleyballs. As most of us players on the team have ultimately lost a big chunk of their season, we have found the joys and blessings within this tough time.
individually. This meant that we could pass to ourselves and practice serving without contact from anyone else. From then, we began playing full practices outside. This was a huge blessing for our team because we have been waiting for this moment since the start of the season. Our practices now included one hour of conditioning, weight training, and one hour of playing volleyball at Rock Park.
One of our players Clarice Wallace (12) plays an outside hitter and a defensive specialist. As a senior, she explained how Covid-19 affected her season. She stated "We forward to since freshman year." Although this was a great disappointment to her season she didn't get to play any real games so it took away the senior season that I have always looked saw the brightside to all of the chaos. "My favorite moment was when we got to play with balls for the first time and it was the happiest I have seen our team be. We were just playing for fun and everyone was happy." As a player on our team, I can 100% agree that when we added the volleyballs to our practices, our whole team lit up. We all felt some sense of normalcy that we have been craving for such a long time.
Taking all the precautions necessary to keep everyone safe, we had the opportunity to play a scrimmage against the boys football team. Most of our players would agree that this was one of the best times we had the year. The middle school and highschool students all came out to support us during this game. As I spoke to Betzabeth Avalos (12) who plays an outside hitter and a defensive specialist, she explained to me what her favorite part of this scrimmage was. "I liked when the ball went on to the boys side and Liam Lackey just grabbed the ball and held it instead of passing it." This was a common response from the players of the volleyball team. Even though we didn't win this scrimmage, we left with such a great memory that we will keep with us forever.
As a whole team, we are so grateful for the season that we received. From the devotions and chick-fil-a meetings, to our practices, we have all grown closer together as a team. One of the biggest things that I am proud of from this season, is that I can walk away from my senior year volleyball season, knowing that our team is a family. Looking back on our season, one of the biggest lessons that we can take away from this season is that sometimes "different" is a blessing in disguise.
---
Rock Academy Golf
By: Gavin Beam, October 26, 2020
Golf: a sport in which players use various clubs to hit balls into a series of 9 or 18 holes on a course in as few strokes as possible. Simple right?
Wrong! It takes careful yet firm calculations, a powerful but smooth swing of the club, and a gentle stroke to nudge the ball into the hole. Golf is known as the "grandfather of sports" and the key choice for CEO's and Presidents to play. Now, for the first time in a long time, the Rock Academy has begun its own golf team.
On Mondays and Wednesdays, students can practice their skills with the help of Darren Waitley; father of student Kaden Waitley and husband to Mrs. Waitley the Rock Academy's Drama teacher. Coach Waitley has 30 years of experience and has been passionate for the sport since playing for San Diego Junior Golf Program. He also competed at both the high school and collegiate levels. He is a Class A Master Teaching Professional with the Professional Golf Teachers Association of America. The golf club will be in good and experienced hands.
Unfortunately, golf is only offered to high schoolers, sorry to all the middle schoolers. It will be an amazing experience overall. Mr. Waitley has said, "It will be a huge blessing to get outside in the open air…we plan to have fun learning all aspects of the game and to represent Jesus out in the golfing community." Joining the Rock Academy golf team will allow you to experience several different courses to learn a sport that you may come to love.
---
Bubble Battles
By: Conner Akins (12), September 29, 2020
Since the COVID-19 Pandemic has hit, the sports world has been in a pickle. Leagues like the National Hockey League, National Basketball Association and the Women's National Basketball Association have found a solution to play sports in a safe environment. The word for these facilities that are holding Professional Sports are being called 'Bubbles'. These bubbles have dropped the concerns of the COVID-19 Virus because players are not allowed to leave the bubble until their team is eliminated from their respective tournaments.
The National Hockey Association has 2 'Bubbles' in Canada. One 'Bubble' is in Toronto and the other is in Edmonton. 24 Teams entered the NHL 'Bubble' to compete for the Stanley Cup. Now there are 2 teams left; The Dallas Stars and the Favorite Tampa Bay Lightning. There have been 0 reported cases of the Coronavirus which has led to the great success of the Stanley Cup Playoffs.
The National Basketball League has a 'Bubble' at Disney World in Orlando, Florida. 22 Teams entered the NBA 'Bubble' to compete for the NBA Championship. The NBA has had issues with COVID-19 cases and with players leaving and entering the 'Bubble'. Cases have slowed down now and there are 4 teams battling for the crown; The Boston Celtics, Miami Heat, Denver Nuggets, And LeBron James' Los Angeles Lakers.
"Bubble Ball" is a thing of the future and is the best thing that's going to happen to sports right now. Being in a 'Bubble' is keeping COVID-19 cases down and slowing the spread and is giving Professional Athletes the opportunity to play their sports safely.
---
One City, No Team?
By: Conner Akins (12), September 22, 2020
The Aztecs of San Diego State University will not be playing in San Diego this season. Qualcomm Stadium was in the process of being torn down, but the COVID-19 Pandemic halted operations on the new $310 Million Mission Valley Complex. The projected finish date now is in 2022 on September 3rd. The Stadium is hoping to open for the Aztecs vs. the Arizona Wildcats upcoming game.
The new task for the Aztecs will be the 2 hour drive to Carson to play their home games at Dignity Health Sports Park. This stadium is not foreign to San Diego football. The former San Diego Chargers played three seasons in Carson until they moved with the Los Angeles Rams into the $4 Billion SoFi Stadium.
Former Aztec Romeo Horn, said that the new location of the stadium, would not be a big deal. He actually said that it would, "Be pretty fun." He explained how even when the Aztecs had home games, they stayed the night prior at a nearby hotel and had team meals and meetings.
Aside from the new location of the Aztecs, all of the 'Show' are still behind the San Diego State Aztecs. The 3 Time Mountain West Conference Champions will look to the upcoming season and their fourth Championship.
---
Sports are Postponed
By: Wyatt Cooper (10), August 31, 2020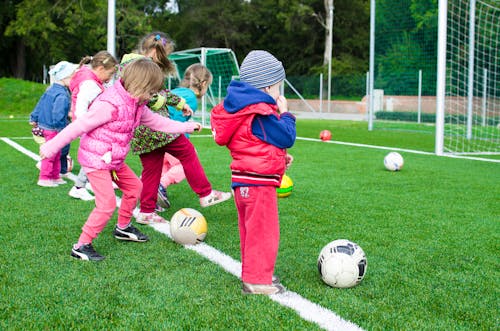 As we all know, the coronavirus has done a number on our country. Almost every aspect of our lives are being altered to better form to what is happening around us. Sports are being postponed. School, jobs, and more are being done from home instead of in person. While all this may be frustrating, it has not completely stopped some groups from doing what they love. For example, the NFL is still having their season started on the 10th of September.
Figuring out how to handle this situation safely for high schoolers has not been an easy decision to make when pertaining to sports. School sports being postponed has made it hard for people to remain passionate about sports so CIF has come up with a game plan. Trying to dodge Myocarditis, an inflammation of the heart that has occurred in a number COVID-19 patients, CIF has stated that all fall sports are being postponed to the winter season while winter and spring sports will be combined into the spring season.