Seaworthy
By: Chloe Pryor (12), January 28, 2021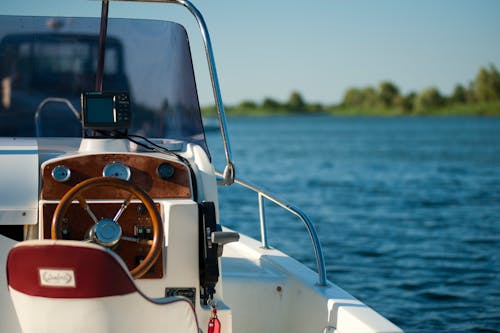 As I reflect on my childhood, a lot comes to mind. I grew up in Bay Park, San Diego. We were in the middle of everything, whether it be the beach, downtown, or the Harbor. Because of this, our family became involved in many organizations and activities. We had so much fun. I met a lot of new people and other families as result. One thing my family got involved in was the San Diego Yacht Club. Now this is where the story begins.
My dad moved to San Diego about 30 years ago and since being here, he has always had an interest in boating. Whether it be a sail boat or a motor boat. When I was eight years old, my dad started taking sailing lessons. We became members of the yacht club and at the time did not have a boat. He would attend these lessons and practice sailing with an instructor once a week. After months of being on this sailboat with an instructor, he finally felt confident enough to take our family out sailing.
When we got to the yacht club that afternoon, he was obviously nervous but excited. I remember it being pretty windy and overcast. We rented a sailboat and started at the dock. There weren't many boats out on the water but there were a lot of boats on the dock. My dad, my mom and I got on the boat and my dad went through the steps to get going on the water. We got the boat out and were sailing on the water and everything seemed to be going perfectly fine. It was so much fun! But at that moment, everything started going wrong. The wind picked up and all of a sudden, our sailboat was about to tip over. We all panicked and my dad wanted to bring the boat back in.
As we were all panicking, we were around other boats. There were three ladies on another yacht that were watching the whole thing. My dad tried taking the boat into the docks with the way the wind was moving. We were in the middle of the harbor, the eight year me at the time, was panicking and crying. Somehow I knew what "seaworthy" meant and I kept yelling "you are not seaworthy Dad!" over and over again. We got to the dock and had to tie our boat down so my dad told my mom to jump on the dock. What he forgot to say was "take a line with you." So my mom jumped off the boat onto the dock without a line and at that point, it was just me and my dad panicking and not knowing what to do. Our boat was flipping and turning and everyone was watching us struggle.
Somehow my mom found a guy who could help us take the mainsail down and dock our boat. He pulled the boat to the dock and took the main down and made it look so easy. Leaving the yacht club that day, we were very disappointed. But from that funny experience, we named our boat that we got a year later "Seaworthy" as a joke to remember the time when we were everything BUT. Since then, we have not tried sailing again and we figured that we will stick to motorized boats.
---
Experience in Sailing
By: Stephen He (11), December 17, 2020
Due to the Covid-19, many sports club activities have been canceled to institute more safety. However, our school, Rock Academy, has started other sports activities in place of those that were cancelled. For example, there is the Esport Team, Golf Club, and Sailing Club. Today, we're going to talk about the Sailing Club that starts after school from 2:45 to 5:45.
Sailing is a sport where you maneuver your boat on the water. You need to use the force of the wind to control the speed and direction. There are generally two people in the boat. The person who sits in the front controls the headsail and balance of the boat. The other person who sits behind is the driver who will control the rudder and the mainsail. The driver is the person who decides the direction of where the boat is going to. In any and every case, these two people sitting in the boat need to have a tacit understanding of the boat's function, otherwise the boat will easily capsize. In the Sailing club, the coach will teach us how to assemble the boat, how to distinguish the direction of the wind, how far the sails are to be opened, and how to move forward in the face of headwinds, ect. within the first week. When we finish the theoretical knowledge, we will start sailing. We don't need to worry about safety, because we must wear life jackets. Also, the coach will follow us in a boat in case of any emergency.
Photos produced by: Stephen He
---
Sneaker Head
By: Ethan Nguyen (12), December 17, 2020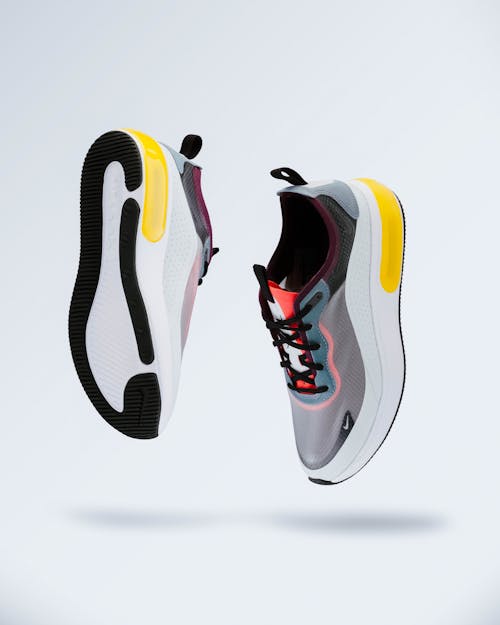 When you hear the term sneakerhead or sneaker community, something such as shoes, brands, or etc. usually comes to mind. Let me show you, from my experience, what exactly it is to be a sneakerhead.

The definition of sneakerhead is a person who collects, trades, and admires sneaker shoes in the form of a hobby. A lot of these people spend time studying certain categories or the history of sneakers. They also invest a great deal of money to obtain those shoes.

Firstly, let's talk about the history of the sneaker community. It has been around since brands began to associate athletes with particular shoe styles. In the 1970's, the best New York City street ballers had the coolest and rarest shoes, which were supplied by the brands. Serious collecting started with the first Jordan shoe, banned by the NBA. Other brands entered the act by signing players and creating special shoes just for them. Later, when Nike began re-issuing "retro" Jordan's, new and old collectors sought to start or fill in collections. From then, sneaker collecting was off to the races, which created a big community for these popular shoes that is still continuing now.

Secondly, I was introduced to this concept by a friend. I started falling in love with it though there were negative aspects that came with the positive. Some of the positive aspects are that you can obtain a lot of cool looking shoes, trade them with others, or you could even resell them for a higher price due to the demand of the market. This is caused by companies, such as Nike or Adidas, who stock special shoes in limited quantities. This is why when they put certain shoes on a website, a lot of people want them. On the other hand, the negative aspects of the community is that some people who resell the shoes, called scalpers, want to cheat the system by buying bots and softwares that can buy a huge amount of shoes automatically when they drop in the market website. This causes many to be upset, myself included, because they can't buy the type of shoes they want at retail price, causing them to buy them at a higher resale price. This causes unnecessary chaos in the sneaker community.

Thirdly, to buy limited supply shoes at retail price, you have to be fast and fully prepared for it. For instance, if Nike releases an Air Jordan 1 Travis Scott on SNKRS (an app) at seven o' clock, I have to wake up early before that and wait until the right time to claim them. Sadly, the chances of getting a pair is pretty low, maybe like 20-25%. There is a lot of competition to beat; I have to compete with others and even robots. Rarely, I get lucky and successfully obtain some of them. It's like fishing but with shoes. Sometimes you can get a lot of "fishes" and there are other times that you can't get any.

In conclusion, being a sneakerhead or being in the sneaker community is a cool experience. It's a deeply committed community of collectors and aficionados. They do not represent a major portion of sneaker sales, but they do create a lot of hype around shoes. It's a frustrating and tiring business because you have to spend a lot of energy waiting and researching, but it can be good for brand equity for the younger people and those who love collecting shoes as a hobby.
---
Quarantine Life
By: Stephen He (11), December 11, 2020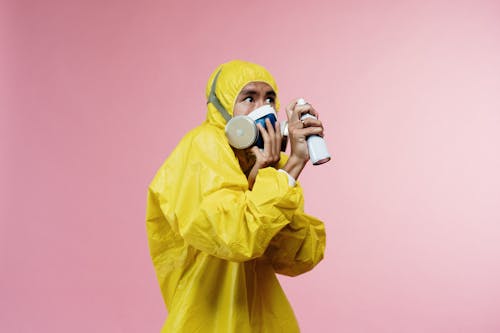 My name is Stephen, a Chinese international student. I have studied at the Rock Academy for about four years already, and this year is my junior year. Because of the threat of Covid-19, I did not want my parents, who live in China, to worry about me. So instead of choosing to go to school when campus reopened, I chose to continue online.
Online classes are boring and harder to learn compared to studying on campus. You also need a certain amount of self-control. Some examples are: not looking at your phone, not lying down on your bed when you have class, etc. If you can't control yourself, it would be better to have classes on campus, otherwise, you won't learn anything.
Even if you are not in school, your health is important and should be paid attention to. It is good to go out for running, cycling, and some exercise rather than staying at home blindly playing video games and doing your homework. That's how my day looks like having online classes. I finish my homework, and do a little bit of exercise.
---
My Online Experience
By: Ethan Nyugen (12), December 5, 2020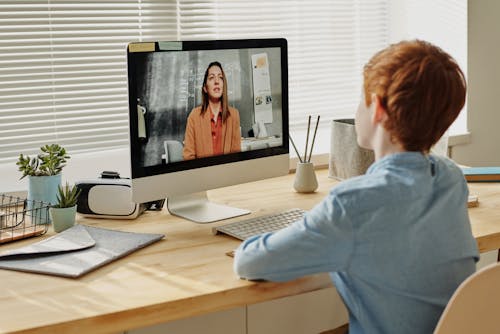 Well, time is going quickly, we're coming close to the end of the first semester. Unlike the other students who do in-person class, I have been doing distance learning. Although I only planned to be online for the remainder of this semester, I think I am going to continue this way for the next semester if the number of covid cases increases.

Let me tell you guys about my online learning experience. First of all, the atmosphere is not that bad. It's really calming for me because you can do anything you want during distance learning, such as going to the bathroom without a teacher's permission. Some teachers don't even care about laying down and learning. Also, I think online learning is better for heavy sleepers. All you have to do is turn on your computer, and you don't have to worry about being late for class. In-person learning, on the other hand, I have to wake up early to prepare myself and drive to school. It's always cold outside in the early morning, and I feel like I'm wasting my gas money.

Second, since I have a job and I also work from home, I can study and work at the same time. I can make money and learn easily, which is very convenient. However, there was a tragic event in my family that caused me to lose my job. My parents had been exposed to Covid-19 by my aunt. They passed it onto me, thinking they only had the flu. From there, I recovered in my room for another fourteen days. Despite this, the worst thing about it is that I lost my job, and I have to rely on my savings account.

I think that there's hope in this. The lesson I want to share with you guys is that there's no place safe from this virus, but keep your head up even through the worst cases. Your health and your mind are valuable, so please, please wear your mask properly to save yourself and others. We're going to get over this together.
---
California Wildfires
By: Chloe Pryor, October 15, 2020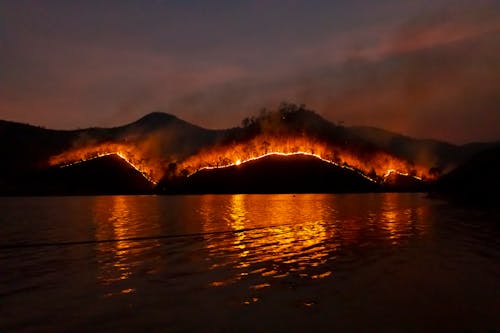 You have probably heard about the California wildfires. These fires have started from multiple different causes. The devastating circumstances have left families, houses, businesses, land and animals left in loss. The wildfires in California these past couple months have broken many different records of all wildfires in California history. In California so far this year, there have been more than 8,000 wildfires that have burned more than 5,700 square miles. "That is crazy!" In total, 29 have perished and over 7,000 buildings have either been destroyed or damaged. People have lost their lives, homes, communities and so much more. "During these times, we should all take time to think about the brave firefighters and first responders for doing their job with courage and selflessness." Without them, our state would be in a lot more danger and devastation. As a Rock Academy community, we should all come together and pray and be grateful for our brave fighters and families that have been impacted.
---
Higher Demand on Popular and Needed Products
By: Wyatt Cooper, September 29, 2020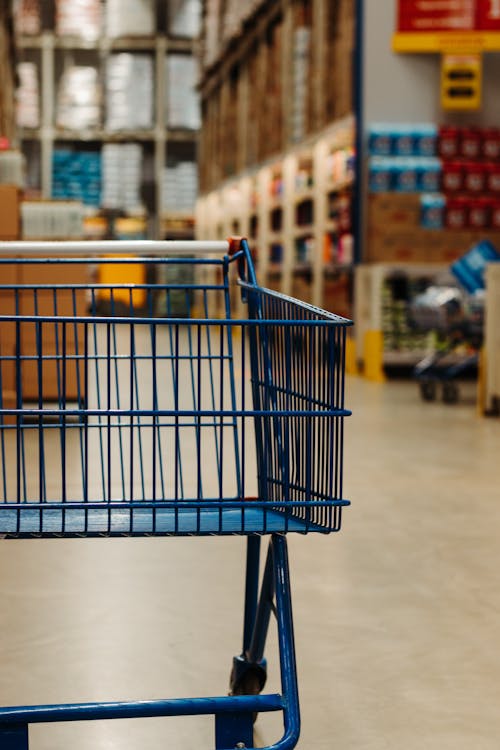 As we are currently going through hard times due to covid 19, it has been a challenge getting certain needs and wants met. For example, I tried buying a Nintendo Switch several months ago but was unable to because stores were sold out. I traveled to 5 different locations and couldn't find one. Online sites were no different, if one was lucky to find one on-line they wanted twice the MSRP of around $500.00 to $600. Who wants to pay that much? Scarcity on Nintendo Switches weren't alone. Stock on real need products such as bleach, paper towels, toilet paper, and hand sanitizer are also in low supply.
As the pandemic makes it harder to do and get things, we as consumers have had to push through and get around with what we have. At Target, since the lockdown back in April, the shelves with electronics like computers, phones, watches, speakers, gaming consoles are still pretty bare. Through it all I've needed new products such as a pair of headphones, a game controller, a watch and they either didn't have them or would take around 3 weeks to a month to receive.
Several people my age bulked up on items like game controllers, keyboards, and mice, through these hard times. Now these things are obviously not as important as hand soap or paper towels but I did have to deal with a messed up controller for 3 months. As things slowly get back to the way they once were like being back in-person at school, we are still a long ways away from getting back to a routine or circumstance considered normal.
---
Cobra Kai Review
By: Gavin Beam, September 25, 2020
Imagine, you're a kid in 1984; a trailer for a rather "tubular" looking movie is dropped in theaters. You try to look like smooth butter as you witness a high schooler being trained by an old man in an upcoming movie and you casually ask your parents for some moolah to catch that sweet looking flick in theaters. As you sit down ready to watch this absolute banger, your friend says to his girl to "Not have a cow" as she complains that this movie isn't "choice." After the movie, you believe that you could one day see a "rad" TV series to that gnarly movie.
Fast forward to the year 2020, you're an adult now that just saw the trailer. You drop the tough act in front of your children as that nostalgic feeling fills you once again as the story of legends continues with "Cobra Kai" on Netflix. The premise is set Thirty-four years after the 1984 All Valley Karate Tournament. A down-and-out Johnny Lawrence seeks redemption by reopening the infamous Cobra Kai dojo. Thus reigniting his rivalry with the now-successful Daniel LaRusso. What is a parent to do except force their children to put down their phones and witness the beauty and renaissance of circa la suart art. Rotten Tomatoes; one of if not the most critically acclaimed reviewers gave the first season had this to say; "Cobra Kai continues the Karate Kid franchise with a blend of a pleasant corny nostalgia and teen angst, elevated by a cast of well-written characters." Giving it 100%." Rotten Tomatoes said later, after the release of the second season; "While Cobra Kai's subversive kick no longer carries the same gleeful impact of its inaugural season, its second round is still among the best around — no amount of mid-life crisis and teenage ennui's ever gonna stop this show." Now, with the time you have and the childhood anticipation building up, watch Netflix's hottest and raddest show today!
---
"Avatar"- The Last Airbender: Reviews and Opinions
By: Gavin Beam, September 22, 2020
"Water. Earth. Fire. Air. Long ago, the four nations lived together in harmony. Then, everything changed when the Fire Nation attacked. Only the Avatar, master of all four elements, could stop them, but when the world needed him most, he vanished. A hundred years passed, and my brother and I discovered the new Avatar, an airbender named Aang, and although his airbending skills are great, he has a lot to learn before he's ready to save anyone. But I believe Aang can save the world."– Katara
Ah yes, the world of people that can bend the main elements of the world. Who wouldn't want to be a part of that fantastic world? This is a series centered around the journey of 12-year-old Aang, the current Avatar and last survivor of his nation, the Air Nomads. Along with his friends Sokka, Katara, and later Toph, they strive to end the Fire Nation's oppression against the other nations of the world.
I searched for some people who found the show rather appealing or, as many put it; "Their favorite childhood show." The ones interviewed for this article are the lovable, yet strong willed, Abby Kim and the equally lovable, yet firm Wyatt Cooper.
When asked about her opinions on the show, she replied, "It's my fav show ever. [My favorite character is] Probably Uncle Iroh!" Replying to, "Could there have been a better movie adaptation?" She said: "No cuz a madman would try to fit a whole season in a movie." She then added the following; "It's always been my favorite show because it had so much diversity with Asian and inuit culture! I think it was amazing how each element's nation had different subcultures that they were accurately based on. Seeing that representation on screen just made me love it even more. Topics like sexism, mass genocide, abuse, and the amazing development that all the characters went through was just amazing to watch!"
Wyatt Cooper said; " The show was always a part of my childhood." As for his favorite character he said, "Zuko had to be my favorite because even though he was put down by the Fire Lord, he stayed strong while trying to catch the Avatar." With all that being said, we come to the ending of this article about the classic Nickelodeon original. This is Soundwave, signing off.
---
Staying Home
By: Gavin Beam, August 31, 2020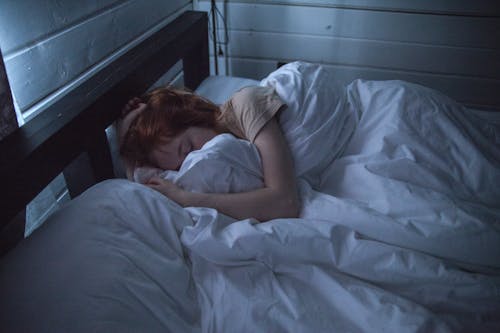 "One could argue on the topic of being stuck in your room all day, or at the least during a zoom meeting, as that of "inhumane" or not fun, while others could argue that the isolation in a room is a peace bearing gift sent down from God himself. Many people find this to be no problem at all, as they can go either one way or the other in such situational dilemmas, like the one we are currently in as you read. We know the struggles of not seeing our friends or just wanting to breath the fresh air in our own backyards can be proven difficult in trying times such as these. But for the safety of all America, we must follow guidelines to suffocate the virus out of our green earth so that you may walk freely again as we were once a country of our Lord. It might be cramped or stuffy but we advise you to stay indoors for the time being, and when you eventually make it through the rough, when you see the light at the end of the tunnel, you will see the best of a community that has survived so much in the world's problems. For the more "isolated" kind, the bedroom is a sanctuary to drift off from all the hate and sorrow in the world. It is our "hideaway hole" when friends of our parents stop by and you wish to stay out of their way to prevent conflict with them as a sign of respect. This is our room to safely rest for the next day in the bizarre life of a Rock Academy student. This is our time to shine brighter than any extrovert could possibly shine out in public. Soon, whether you like the change or not, this will all dissipate and you will return to the original world of a Rock Academy student. You will meet people in person, make eye contact and can hang out with friends and family as the olden days of the good USA. I wish all of you, good luck."